A new game One Piece is always a small event for fans, but an RPG on the series is even more so. One Piece Odyssey is still very mysterious at the moment, since apart from a trailer and a few images, bandai namco hasn't presented its game much yet. But the publisher is now ready to share a little more information on the combat system, with some screenshots that show us the menus.
An overview of the combat system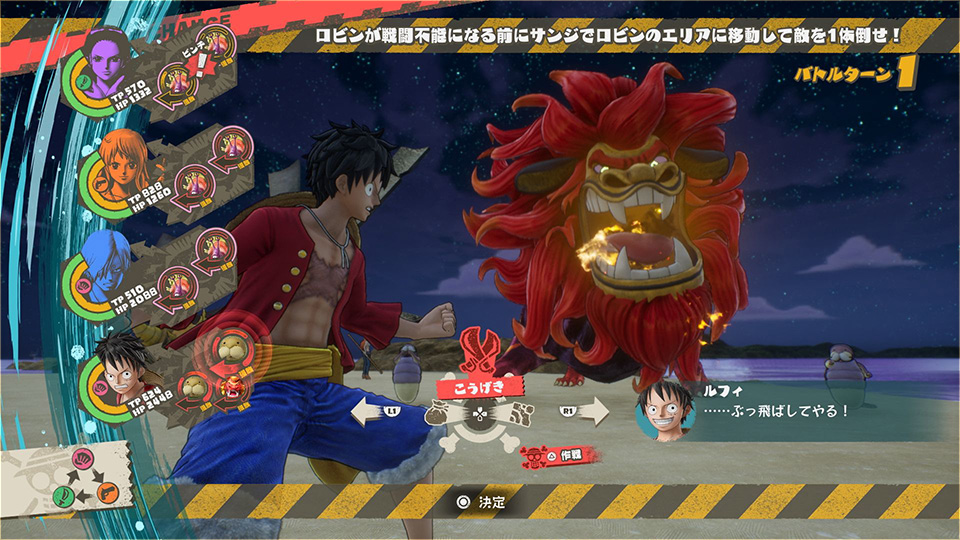 the official website of One Piece Odyssey has been updated with new images, which focus mainly on exploration and combat.
For the first aspect, we can see that the crew members are going to have to use their abilities to progress through the sets, whether cutting doors with Zoro, creating bridges with Franky, propelling themselves with Luffy or rushing into small passages with Chopper.
For the fights, we discover the menu of the latter, which will be entitled to a turn-based system. Everything is in Japanese, so obviously it's difficult to understand something, but we'll notice a rock-paper-scissors system" to the Fire Emblem which seems to determine the weaknesses and resistances of each member of the group.
One Piece Odyssey is currently slated for release in 2022 on PC, PS4, PS5, and Xbox Series. We imagine that the game will be talked about again during the Summer Game Fest.