If you have completed the main story ofHorizon Forbidden West, you only have third-party activities left to reach 100%. And that's no small feat. Among the objects you will need to find are the census drones containing valuable information about the world. There are about ten scattered around and one of them is in the area of Morizables.
Where to find the Morisables census drone in Horizon Forbidden West?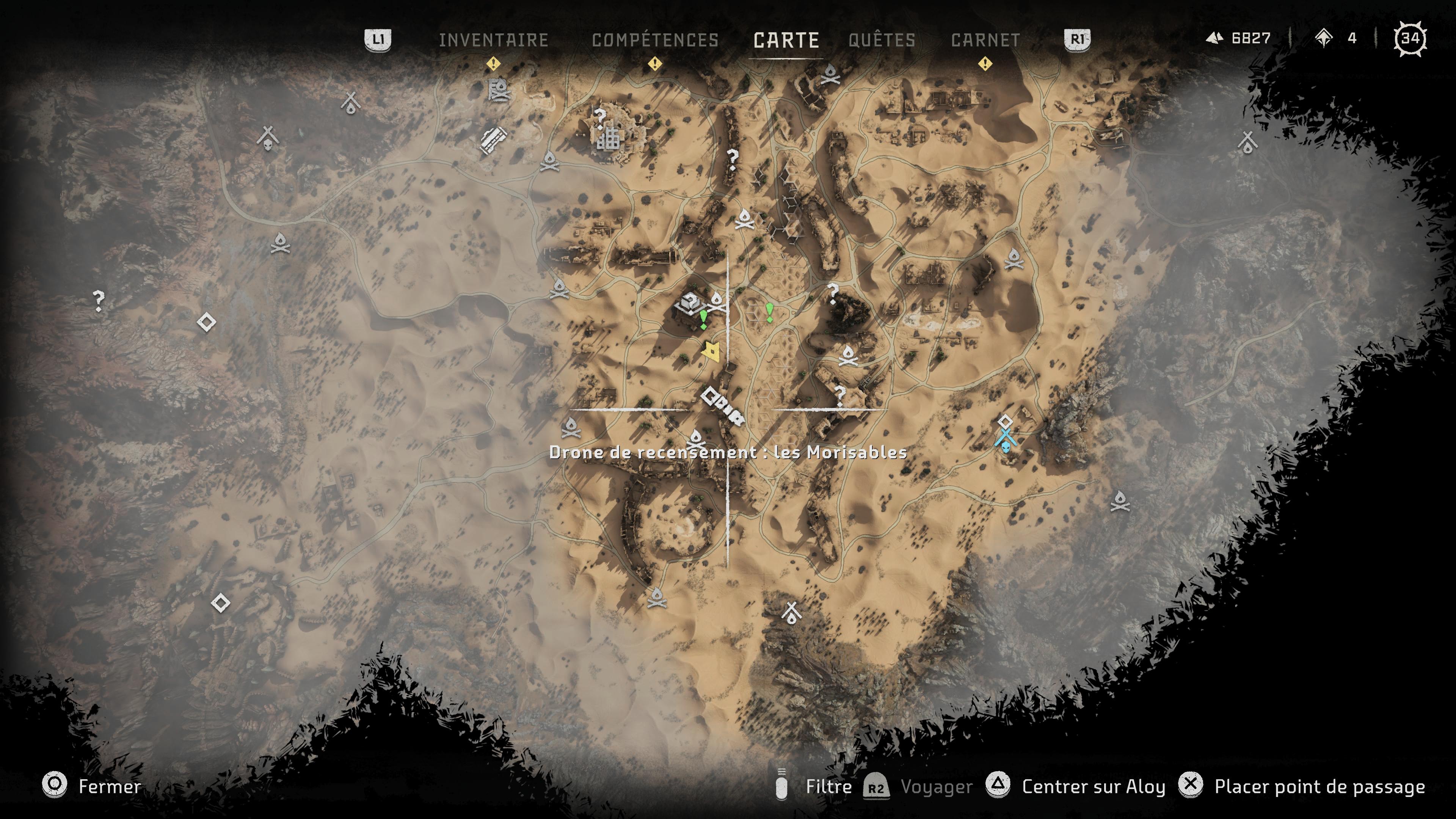 To find this drone, you will need to go to South of the mapclose to the Tower of Tears, a set of buildings at the level of the old "Las Vegas". A piece of advice, go there at night to take advantage of the pretty panoramas available to you. You will have to enter the building, then climb to the top of the tower around which the drone revolves.
Once positioned in front of you, dash to catch it and thus cause it to fall. Once the drone is crushed, search it to recover the module 367 and bring it to Gaia's room.
Find other tips and advice in our dedicated guide to Skyline Forbidden West.